Development Of The Steel Structure
Views: 67 Author: Site Editor Publish Time: 2017-10-09 Origin: Site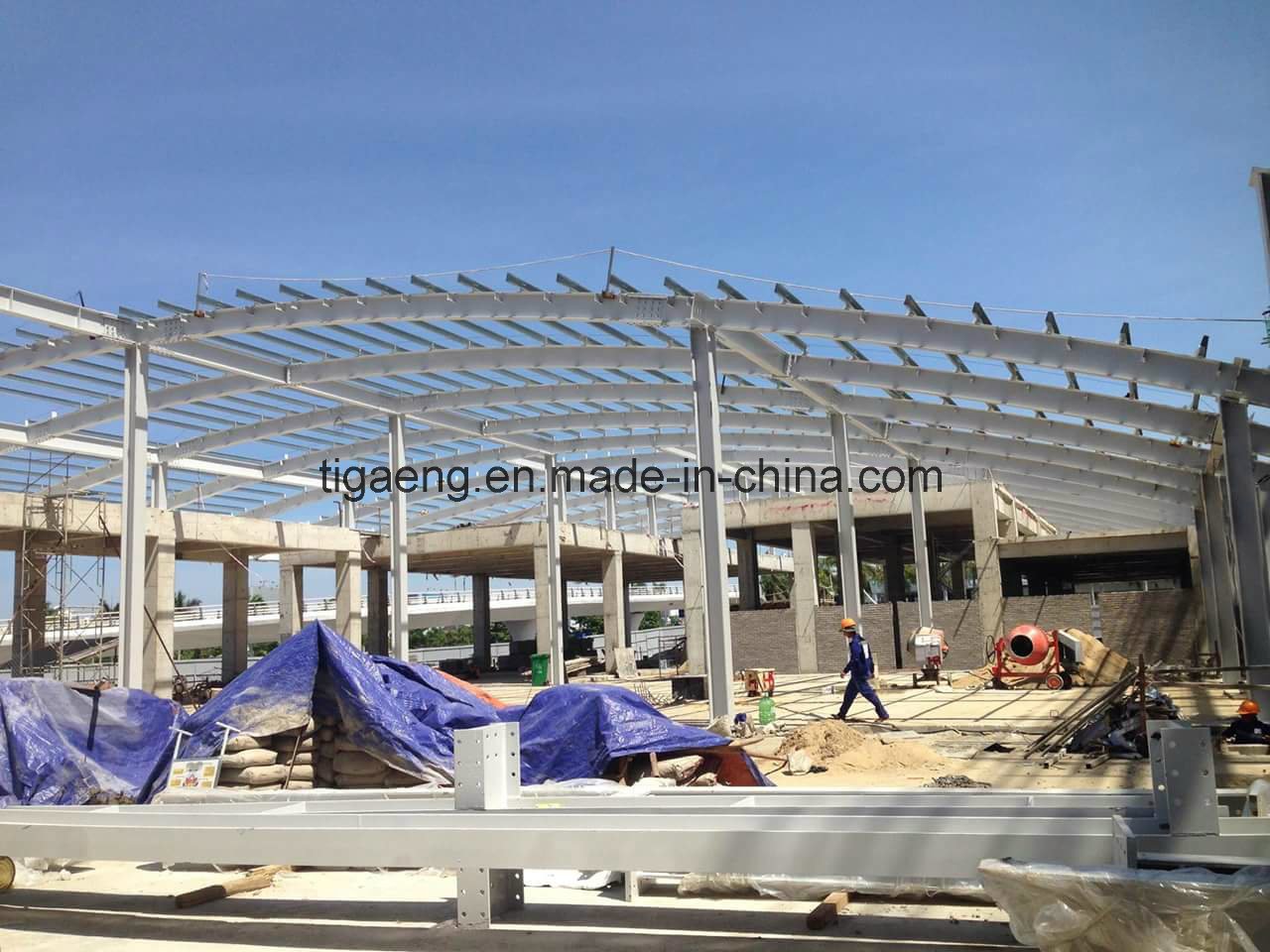 Coming into new year 2017, the steel structure house is developing rapidly. Below is the introduction and details of the steel structure.
Light steel structure is relative to the weight of steel, its types of portal frame, arched corrugated steel roof structure, mainly for light industrial plant cotton and grain warehouses, docks and bonded warehouse, agricultural products, building materials, furniture and other trading markets, stadiums, exhibition halls and mobile homes, plus layer construction. Steel consumption is generally 30-40kg / square meters around (excluding steel consumption). New light steel houses every year eight million square meters, 250,000 tons of steel.
Homes built with steel reinforced concrete residential weight is about 1/2 to meet the housing needs of large bays, the use of reinforced concrete residential area higher than about 4%. Steel can be recycled, the construction and demolition of less environmental pollution, in line with the national policy to promote the development of the housing industry land-efficient housing.
China is now the largest construction market, the average annual housing construction building about 2 billion square meters (2009 Housing construction area of 3.2 billion square meters), of which steel accounts for about 2-3%, the vast majority of reinforced concrete and brick structure concrete structures, as well as a small wooden structure, masonry and adobe houses. Nearly 800 million square meters / year of urban residential versa. Steel construction throughout the construction industry in our country the proportion of less than 5%, while developed countries has reached more than 50%, the potential for development of residential steel structure is very large. At present, Beijing, Shanghai, Tianjin, Hebei, Wuhan, Qingdao and other places to build a low-rise, multi-layer, high-rise residential steel pilot and demonstration projects have been completed more than 500 million square meters of steel about 200,000 t. Weifang Henglida Steel company invested heavily in research and industrialization of steel workers in homes, to provide for a transitional period as the Sichuan earthquake resettlement activities of the board room, board room Polytec Group completed a pilot project on the use of the material.
At present, China's steel industry, steel accounts for only about 4% of the total steel, there is a big gap between the proportion of about 10% in developed countries. Domestic steel processing steel to meet the basic needs, but in the specific varieties and specifications and performance still lagging behind compared with foreign countries, such as high strength large-sized thick H-shaped steel, high-strength thick plate. Japan is currently in construction, promote the use of bridge strength steel grade Q690, Q960 and mature use machinery steel.
Next period, the domestic steel variety, quality specifications not only to meet the development needs of domestic and foreign steel, steel high-performance application development related fields leading international; steel products, accessories and related technology products reach the international advanced level. Focused towers, the proportion of output in the industry prominence steel housing, steel and non-standard bridge, complete sets of equipment manufacturing (including new energy wind power, nuclear power, smart grid, triple, ocean engineering steel net ) potential market innovation and technological development, promotion of housing construction steel quality improve, enhance building life and real life is more advanced, and promote related products, improve and perfect parts, and gradually make the country's steel industry has become a strategic emerging industry, initially with steel, steel power goals.